Shaanxi natong Machinery Technology Co., Ltd
Building 2, Qinhan entrepreneurship center, Xixian New District, Shaanxi Province
Medical negative pressure suction system
---
The vacuum pump unit of the central suction station is used as the negative pressure source for the medical center suction system,and the suction of the vacuum pump makes the suction system pipeline reach the required negative pressure value,and produces suction in the operating room
medical
vacuum
suction
pressure
pipeline
Medical center suction system
Medical negative pressure suction system
---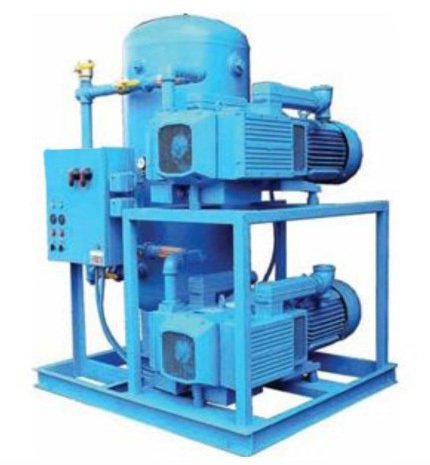 The vacuum pump unit of the central suction station is used as the negative pressure source for the medical center suction system,and the suction of the vacuum pump makes the suction system pipeline reach the required negative pressure value,and produces suction in the operating room,rescue room,treatment room and the terminal of each ward,mainly used for sucking away sputum,blood,pus and other pollutants inside the patient's body.
System composition center suction station:also known as negative pressure station,an independent operation room composed of vacuum pump unit and vacuum container,generally including vacuum pump,vacuum valve,vacuum instrument,vacuum tank,sewage collection tank,connection pipeline and electric control cabinet.The central suction station of the suction pipeline is the piping system for each ward,floor and ward,mainly including the vacuum pipeline and the terminal of some pipeline components:the end of the suction pipeline,the plug type self-sealing quick joint,the connection of the suction device and the suction bottle.
Main features:imported vacuum pump and medical gas bacteria filter,stable vacuum,low noise,pollution-free vacuum pump set can choose two control methods:manual and automatic.Intelligent monitoring,timely and comprehensive fault alarm and signal remote transmission.
Job description of vacuum pump unit
Under the automatic control mode,the system starts and stops the vacuum pump according to the pressure signal detected.When the negative pressure in the vacuum tank reaches 0.07mpa,the vacuum pump will stop automatically.When the negative pressure in the vacuum tank drops to 0.02mpa,the vacuum pump will start automatically.Control pump automatically open and close pressure can be adjusted according to the requirements of the hospital.When the negative pressure value is higher than 0.019MPa or lower than 0.073MPa,the sound-light alarm device starts.
Online message
* Note: Please be sure to fill in the information accurately and keep the communication open. We will get in touch with you as soon as possible